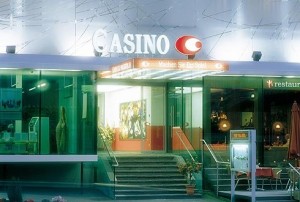 Welcome casinoonlinebets., Today we introduce a new section on the portal, dedicated to the Casino category in particular, to our reviews and comments, on this occasion we want to talk about the Casino Kleinwalsertal in Austria, which opened in December of 72 at the Sporthotel Rielzlern .
After many years of work and money spent, the Casino has reached the aesthetic form that you can see in the picture, the first casino was located in another place and it was small, due to the many requests from players, has been moved seat and renovated.
The Casino has within 2 tables of American Roulette, 2 tables of Black Jack, Texas Hold'em 2 tables, 1 table Easy Hold'em Poker, Tropical Stud Poker 1 table, 1 Wheel of Fortune, 9 Easy Roulette , 4 Multi Roulette slot machines and 74. Speaking of games are legalized cash game, a chance to play from Thursday to Saturday for these events, and tournaments every first Sunday of the month.
Not to mention the 5-star restaurants that cook delicious food but expensive for those who have the opportunity to sit at elegant tables.
Below we present a comprehensive program that offers the Casino
Cash game:
Thursday:
Blinds 1/2 buy-in min. € 40
Blinds 2/4 buy-in min. € 80
Friday and Saturday:
Blinds 2/4 buy-in min. € 80
Sit & go:
Thursday and Friday Buy-in € 25
Saturday Buy-in € 50
tournaments:
Every first Sunday of the month Buy-in € 100 (Unlinited rebuy the first 60 min. And 1 add-on)