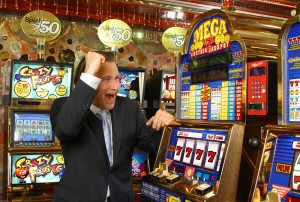 They are the first data available in the new year on the market share of Italian online casino. In January, to report the good growth of Unibet Casino and 888 Casino, Casino also NetBet proves healthy.
No significant change in the special "ranking" of the market share of online casino made in Italy. Lottomatica is the absolute leader, essentially confirming the data of December, while the group Bwin (GD Casino) holds second place on the two most direct stretching pursuers. Positive signs for Unibet Casino, 888 Casino and Casino NetBet.
888 Casino rises from 4.37% in December to 5.49% in January, reaching the highest percentage since arriving in Italy, and puts the viewfinder fifth at William Hill, was stable with 5.62%. Continues the growth of Unibet Casino, which for the first time exceeds the wall 1%, settling on a 1.14%.
NetBet Casino rises again, after a small drop in the last months of 2011, rising from 0.39% to 0.53%. Above him are IziPlay with 0.55% in slight increase over the previous month: between these two online casino promises to be a challenge in the months to come.
We close with two painful notes: Titanbet Betclic Casino and Casino. If the first containing the damage, down from 2.76% to 2.58%, the second decreases drastically from 1, 78% at 0.81%, returning almost to the portion of November. A pity, since no later than December 2011 Titanbet Casino had clocked the highest growth of all.