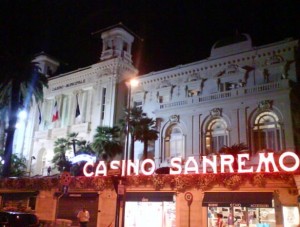 The playground of the Sanremo Casino becomes more rich: Wms Gaming Inc. has successfully launched a game network, Wage-Net, which offers unprecedented game experiences using industry standard protocols to provide operators with increased flexibility in their casinos, with a remote configuration and download functionality cloud-based. The setup of the thirty-games – which includes 24 machines BankinTM Piggy, the second theme from the portal Ultra Progressive HitTM family – reinforces the commitment to Wms in th Engaging Players.
Sebastian Salat, president of Wms International, said: "Wage-Net strengthens our commitment to push the evolution of the casino to a new level, while remaining dedicated to an interest in standardization, method of use, simplicity and flexibility. Recent launches in international and domestic markets offer the opportunity for our casino customers to increase revenue by offering unrivaled gaming experience to casino guests".
The Wage-Net Wms solutions are designed from scratch, and take advantage of the computer industry and GSA standards-based architecture to enable cross-vendor interoperability. These solutions give customers the freedom of choice and flexibility to use the systems and applications that best meet their needs and designed to increase income-generating resources, providing different experiences to the player to the games installed base.
The remote configuration and download capability allows operators to deploy and manage all the gaming applications on the network for an entire casino floor and quickly perform management tasks from a remote location of the slot.
Marco Calvi, Casino of Sanremo's director, said: "We are extremely excited about the solution of Wms Wage-Net, which will allow us to increase the performance of the game with fresh content and on-demand and minimal changes to our existing IT infrastructure".