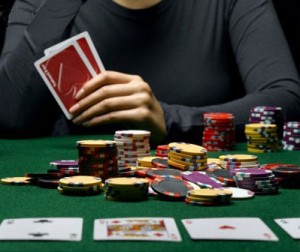 Poker live could soon return to the front door of Swiss clubs: the National Council has expressed himself in favor of low stakes Texas Hold'em tournaments, after the stop imposed in 2010 by the Federal Court. Now Swiss citizens will have to decide in a referendum on March 11 player games for money.
The Federal Government has announced that they had already prepared a draft of the new law: the private poker club will hold only small stakes tournaments (so as not to compete with the casinos).
The Executive Board has voted (in a landslide) the motion number 123001, filed by the Committee on Legal Affairs: "The Federal Council is responsible for preparing a revision of the law that allows you to organize, outside of the casino dealers, poker tournaments with small stakes and winnings. For these tournaments is established a clear legal base, which allows a public and transparent conduct of the game. "
"Since at present – says in the motion – it is forbidden to play poker outside the family's circle of friends or a casino licensee, even for small amounts of money, people who play poker for money are criminalized. For economic reasons, casinos dealerships do not offer poker games for small amounts of money. Citizens who want to first of all have fun and socializing are therefore forced to fall back on foreign casinos or Internet. "
The green light comes also from the lack of appeal against casino poker: "The Swiss Federation of casinos no secret that poker games are not financially attractive and are therefore dismissed as a marketing tool. It is not intended to compete with the casinos dealerships, but can only make the game for fun with small amounts of money. "
The Council has expressed a favorable vote by February 22: "11 March 2012 will vote on the federal decree on the regulation of the cash games in favor of the public utility. The Federal Council has already initiated extensive preparatory work for implementing legislation. In this context it is examining the possibility of establishing a legal basis for the games or poker tournaments which involve amounts which takes little account of the present developments in case law and social circumstances. Also needs to be considered in terms of social protection ".
"The Federal Council – concluded – will await the conclusions of the study commission charged with implementing the new constitutional article before deciding in favor of a practical solution". The word has now gone to Swiss and asked for their views on the March 11 referendum questions.